My dear friend and neighbour, Karina, turned 30 today! She is an amazing woman who I love dearly.
Karina is also 29 weeks pregnant with her first child. She is naturally cute and petite and so she absolutely looks stunning with a bump! I wanted to give her a gift that would be practical and celebrate this stage in her life but also be just for her and not for baby (I'm throwing her a baby shower in 3 weeks anyway when I get to bring out all the cutesy baby stuff!) As her bump continues to grow, so does the need for clothes that fit - and coming into the beautiful Spring weather we have been having, she needs some cooler clothes. Ta-da! I'll make her a dress!
I found this wonderful tutorial over at
bored and crafty
and knew it would look great with a bump for an accessory!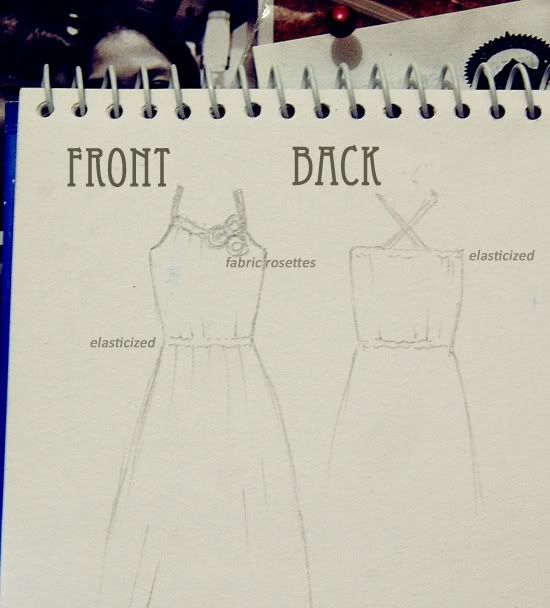 So without further ado - here she is!
I hadn't yet hemmed the dress at this stage and I decided not to make the rosettes.
As you can see she is totally rocking the bump!
As Karina prefers halter-neck style straps, I have just not criss-crossed the straps at the back.
My Tips:
Unless you are making this dress for a 5 foot, size 6 person (measured on Karina under the bust so excluding the belly), make sure you buy more than 2.5m of material. 112cm width material is ok for size 6-8 but anybody in sizes above that really should aim for at least 140cm width. Also - if you are taller than 5feet - go for at least 3m of material.
I made Karina's dress cinch in just under the breast in order to make it flattering for her bump. However the pattern suggests to make it at the natural waistline. Choose whichever style you prefer :)
Use a safety pin to turn your strap through to the other side and make sure you fold your strap in half and iron it before sewing. Do this also with the elastic casing...
Karina's measurement under the bust was 75cm. I made her width at the bottom of the dress 2m. It worked out to be a good proportion.
I used a non-stretch cotton but this would work really well with a knit fabric. I plan to attempt one for myself once I conquer my fear of sewing with knit...
Another great idea for this dress which seems to be all the rage right now is to have a slip dress as the lining and then a longer, see-through chiffon or similar fabric for the top layer. Simply cut your lining shorter (at the moment the "in thing" is to have it just above your knees) and once you have sewn the lining pieces together attach them to the top of the dress just below the neck casing. I'm sooo going to try this!
Hope you enjoy making this fantastic versatile dress!